Welcome to Our Teen Page!
We are more than books! Bridgeport Public Library has six locations, each location has a teen space. Our teen spaces offer places for studying, reading or hanging out. There are computers, video games, and board games that are also available.
Our teen collection includes books, magazines, comics, graphic novels, audiobooks, manga, and test prep materials. Our teen spaces are for middle and high school students in grades 7-12.  Our teen spaces are safe spaces for Bridgeport youth and the library conduct of rules apply to all youth who enter our spaces.
Teens have access to numerous online resources with BPL, check out our Links & Resources page.  Need help with homework or research, click on our side link for more information.
Follow BPL's Teen page on Facebook.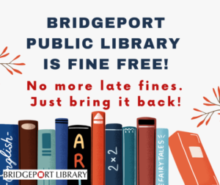 Stop by at any of our locations to return overdue Bridgeport library materials and all late fines and fees will be removed from your account.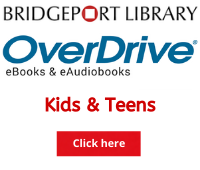 Download a wide variety of popular fiction and nonfiction ebooks and eaudiobooks to your computer, eReaders, or mobile device. for Bridgeport Library Card Holders