Kids News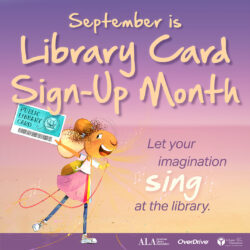 Celebrate Library Card Sign-up Month with the Bridgeport Public Library! Children, ages 12 and under, will receive a free drawstring bag filled with library goodies and a free book – when they register for a library card during the month of September. While supplies last. For more info call 203-576-7400 ext.408.
Happy autumn, dear readers! We have some fun events and programs planned for you this month! Click here to view the Children's Dept. Main Library calendar.  Click here to check out children's programs at the Newfield Branch. Click here to see what's happening at the North Branch. Any questions? Call us at 203-576-7400 ext. 408. For the complete calendar of programs and events please view our digital calendar.
Read More…
Wednesdays 11:00 am – 11:30 am
Join Ms. Michele, Mabel (The Old Lady Who Swallowed a Fly), and the Philadelphia Chickens for a fast, fun story hour where we'll read stories, sing silly songs and dance to the sillier music of Disney and Sandra Boynton.  This program is for ages 0 to 5 and their caregivers, but big brothers and sisters who tag along are welcome, too!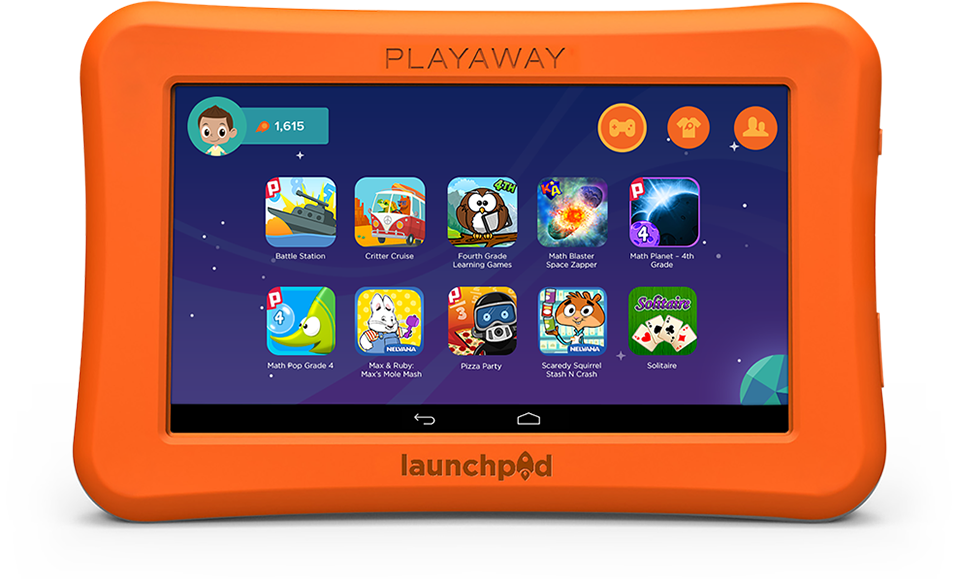 Playaway Launchpad ~ The Kids-only Learning Tablet you can check out for your child on an adult Bridgeport library card! Did you know that we carry these super cool tablets at all of our 5 locations and you can check them out for 7 days? ~ launchpads come pre-loaded with fun games and learning activities. They're easy to use and do not require Internet connection. Stop by at one of our locations and check one out today!
Read More…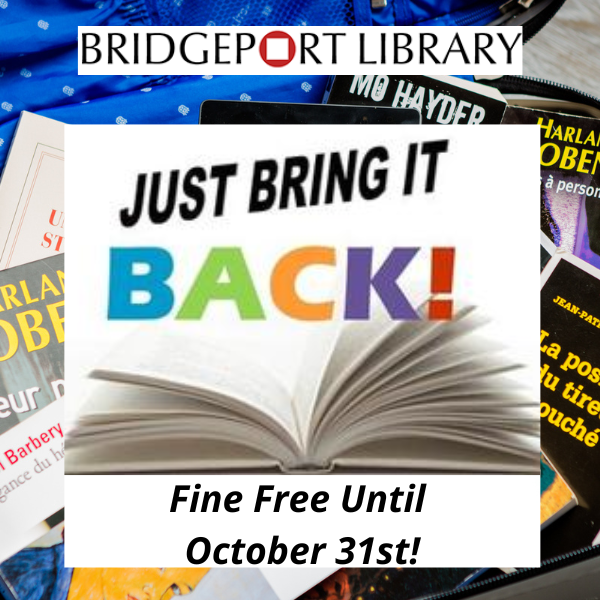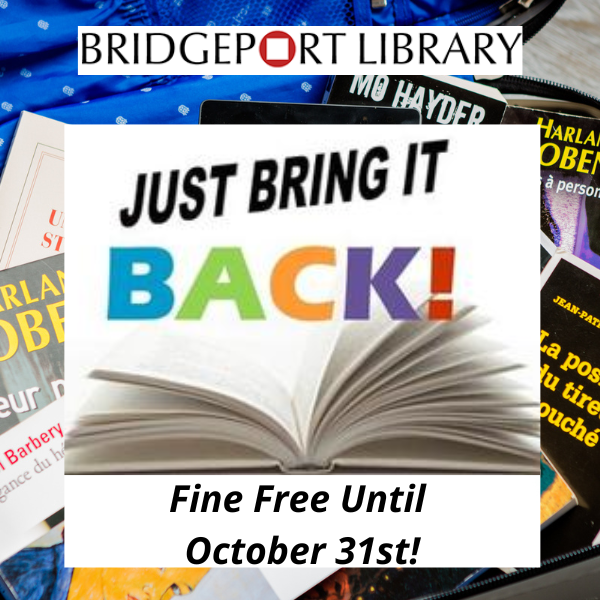 Did you know that Bridgeport Public Library is now Fine Free until October 31st!  Stop by at any of our locations to return overdue Bridgeport library materials and all late fines and fees will be removed from your account.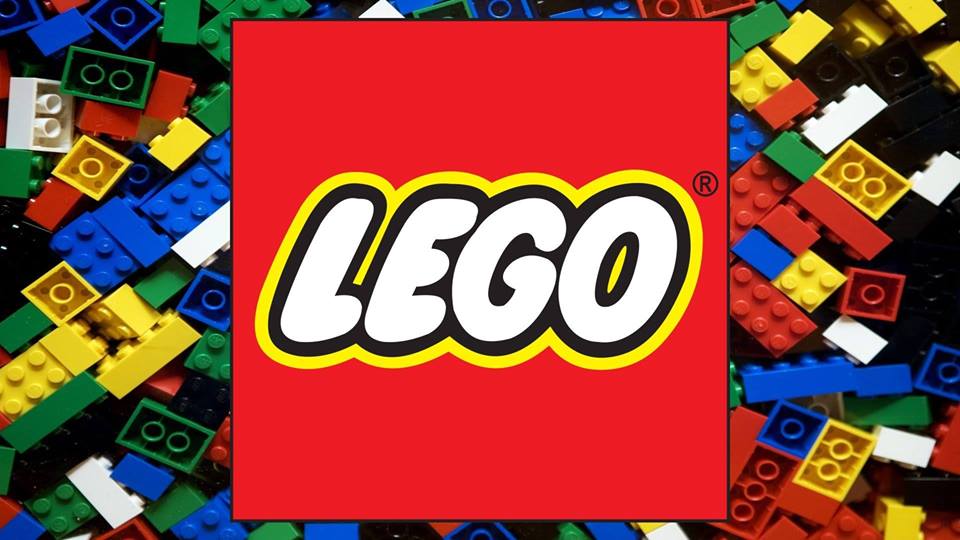 Lego Club is back! Join other kids who love the ever-popular plastic bricks at BPL's LEGO Club on Thursdays from 5-6pm at Burroughs-Saden Main Library and on Mondays from 3:30-5:30pm at the Newfield Library . Your creations will be put on display in the Children's room for a week.  Ages: 4 – 12. We supply the LEGOs ~ You supply the imagination! If you have any questions call the Children's Dept. at 203-576-7400 ext. 408.
Read More…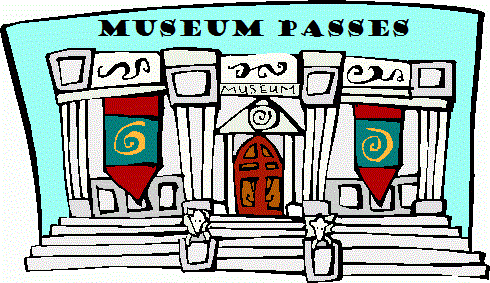 Get free or discounted admission to selected museums and cultural sites, with your adult Bridgeport Library card! Passes are available on a first come first served basis at children's circulation desks of all of our five locations. Passes circulate for 3 days. Patron's card must be valid and fine free.  We recommend to contact your branch first for availability. A fine of $5 per day is charged if passes are returned late. Please note: the 3 day loan period does not apply to Westport Country Playhouse passes (they do not require returns).
Read More…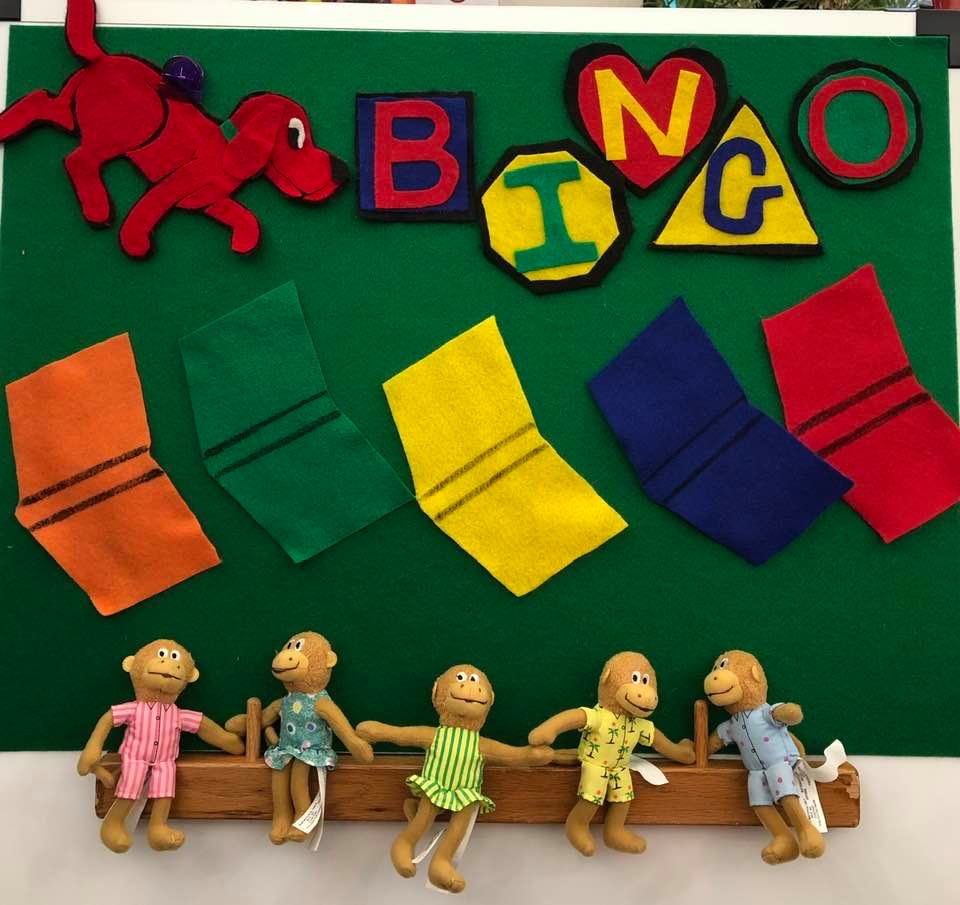 Date: Fridays, Time: 11:00 – 11:45 -AM
Please join Miss Bina in person at the North Branch for a fun packed storytime with songs, rhymes, and books! Geared for ages 0-5, children and caregivers will share in singing, chanting, banging pots and pans, and more! Note: We are back in person now but should there be another surge in COVID, we will revisit going virtual.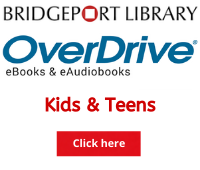 Download a wide variety of popular fiction and nonfiction ebooks and eaudiobooks to your computer, eReaders, or mobile device. for Bridgeport Library Card Holders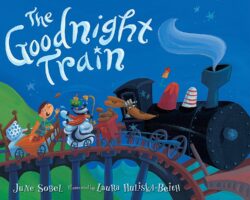 Join one of our children's librarians for a special virtual storytime on Wednesdays at 7 pm via Facebook Live! We'll read bedtime stories and learn new rhymes!  Every week there is a different theme: Dinosaurs, Bears, Libraries, Winter, Summer, and also bilingual stories to learn world languages. Don't forget to wear your pajamas and watch with your favorite stuffed animal!   Ages: 0-12 Facebook Live at @Bridgeport Downtown Library – Kids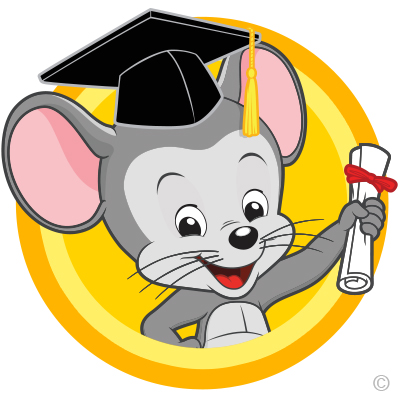 ABCmouse.com helps kids learn to read through phonics, and teaches lessons in math, social studies, art, music, and much more! For kids ages 2 to 8.
With 3,500+ interactive books, educational games, puzzles, and other learning activities, ABCmouse.com's award-winning online curriculum is an invaluable resource for young learners. From Age of Learning, Inc.
Use it for free on a Bridgeport Public Library computer!