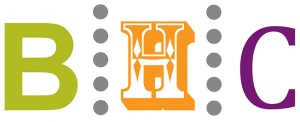 The COVID-19 Journal Project – A Bridgeport History Center Initiative

Info graphic | View the original announcement of the project as a PDF
Back in March of this year, the Bridgeport History Center announced the COVID-19 Journal Project – an initiative dedicated to capturing the pandemic's impact on everyday life in Bridgeport.    The project has now entered its second phase: collecting all the journals that you've created!

Starting RIGHT NOW the Bridgeport History Center is accepting your COVID-19 journal, no matter the format!  Did you write it on the computer?  By hand?  Make a vlog?  Scrapbook?  We're ready and waiting with open arms.

The process is simple!
1. Get in touch with us by going to our contact page and selecting "COVID-19 Journal Project" from the drop down menu.   Let us know who you are and what format your journal is in.  (Paper, a MS word document, etc.)
2. We'll reply as soon as we're able with information on how to send us your journal and a deed of gift form.  This form confirms that you're giving us your journal, and will include an option to restrict public access to the journal for 5, 20, or 30 years.
3. Mail us the journal!  We'll let you know when we receive it. 
4. Be proud of yourself.  You've helped explain this chaotic time to future generations. 

If you're not comfortable with letting go of your journal yet, or are seeing this announcement for the first time and feel like you have some writing to do, don't worry.  Work at your own pace, and we'll be here for you.
Only learning about this project now?  Welcome aboard!  Below are some general guidelines for a quarantine journal but there are no particular rules to what to include.  If your kids are absolutely dying for something to do, encourage them to do their own version of a journal too!  Get creative.
Quarantine journal guidelines:
1. Decide how you will create your journal.  Writing it down?  A document in MS Word or Gdocs?  Video diaries? Audio? Photos only?   We'll take all formats!
2. In your first entry, tell us just a little bit about yourself.  You don't have to give your full name, but a name is good, your age, and anything else you want people to know.
3. Include whatever you'd like from there.  Talk about how you're spending your days – are you working from home?  Are you on the frontlines as a healthcare worker or deemed an essential employee?  Tell us about how your life has changed and what your daily routine is like.  If you're taking care of your children, we want to know how you're helping them. If you're keeping your journal as a digital file, copy/paste good memes that are making you laugh.  (Yes, future historians are going to be studying memes.  Help them do it!)  Photos of your current craft project.  Your list of what you've already watched on Netflix.  Videos of your quarantine walks.  Whatever gets you through this moment.
NOTE: If you're worried about material being accessed immediately after you donate it, don't be!  We can put a "do not read until after…" condition on your journal.
4. Keep going until we're out on the other side!
5. Donate!   Use our contact form and mark it as "donations" so we can work with you and figure out the details. To get an idea of what donating to an archive is like, this guide from the Society of American Archivists will help you out.
Further reading
The Vermont Folk Life Center's Listening in Place project is similar to what we're trying to do.
The Great Plague 1665-1666: How did London respond to it? from the National Archives in the UK is an educator's guide to using diaries and personal documents from the Great Plague to help understand what it was like to live during that time.  Your journal will help do the same.
The Great Diary Project gives an excellent overview of why diaries and journals are so important for historians!