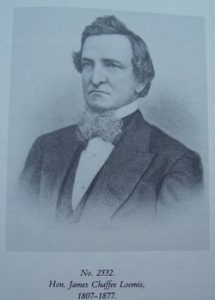 by Michael Treadwell
At the start of his career, attorney and politician James Loomis posted the following advertisement in a Bridgeport newspaper: "James C. Loomis, Attorney & Counsellor at Law. Has removed to the City of Bridgeport, and taken an office over the store of Messrs. Hall & Niles, in Water Street, fronting State Street.   April  22, 1839".[1]
In addition to practicing law, Loomis became involved in local politics.  Loomis was a candidate for mayor of Bridgeport in 1842, only six years after Bridgeport was incorporated in May of 1836.[2]  Two Bridgeport newspapers during this time were the Republican Farmer and the Republican Standard.  The October 3, 1842 election was anything but easy for Loomis.  The Standard's coverage of the election was difficult to follow:  (more…)
Bridgeport Mayors, Politics
Click on link below to read article by Michael Treadwell
Bibliography, Veterans and Wars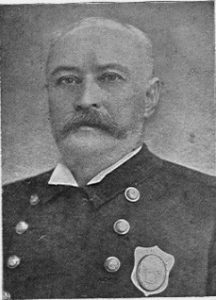 By Michael Treadwell, May 1, 2018
In the last decade of the 19th Century Bridgeport experienced a traumatic event with their Police Department. The press referred to it as the police muddle.[1] The dispute was unsettling for the individuals involved, and for the citizens of Bridgeport.
In January of 1890 a new police chief named John Rylands was sworn in. For some reason, there was friction between Rylands and some of the Police Commissioners. The reasons for the friction had to have been complicated, but to research further on that specific issue, while interesting, would go beyond the scope of this article. (more…)
City Government and Civil Service, Featured