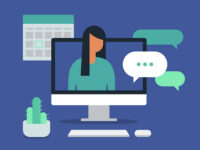 Hey teens! Check out some of these useful pamphlets  you can print out at home or school.
ELECTRONIC RESOURCES FOR TEENS BROCHURE
Consists of electronic resources such as Homework & Research, Career Tips, Language Learning, Test Prep Tools, and much more! Click here to view and download a printable Electronic Resources for Teens brochure.
TUTOR.COM BROCHURE
Feeling the pressure of test prep? Tutor.com can help! Tutor.com offers free, live, and one-on-one homework help for students 7 days a week from 2pm to 11pm. You will need a Bridgeport Public Library card and a computer, smartphone, or tablet with internet access to get connected to a tutor. Click here to view a printable Tutor.com brochure. To view a printable Tutor.com brochure in Spanish haga clic aquí.