The 17th Connecticut Regiment at Gettysburg
Saturday,

June 10
2:00 pm - 3:30 pm
Burroughs-Saden Library, Bridgeport History Center, 3rd Floor
Historian Carolyn Ivanoff, author of Ebenezer Bassett's Historic Journey and Fame and Infamy for the Hulls of Derby for Connecticut Explored gives a talk about her newest book, We Fought At Gettysburg, and the extraordinary lives of the men of the 17th Regiment of the Connecticut Infantry.
FREE ADMISSION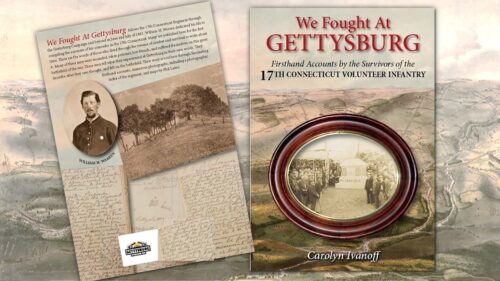 We Fought At Gettysburg follows the 17th Connecticut Regiment during the Gettysburg campaign and beyond in June and July in 1863. These first-hand accounts describe what these men experienced at Gettysburg: what they saw, thought, and felt on the battlefield. These accounts are the words of those who lived through the trauma of combat and survived to write about it. Many of these men were wounded, taken prisoner, lost friends, and suffered themselves on this great battlefield of the war. This is their story.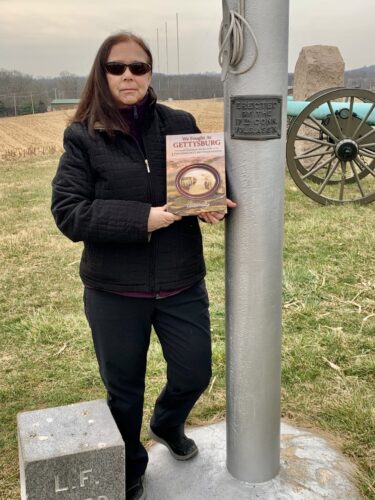 Carolyn Ivanoff  is a retired high school administrator and educator.  She writes and speaks frequently on American history at local, state, and national venues. In 2003 Carolyn was named Civil War Trust's Teacher of the Year.  In 2010, 2011 and 2013 her education programs received Awards of Merit from the Connecticut League of History Organizations. In 2016 Carolyn was honored by the Connecticut Council of Social Studies with the Bruce Fraser Friend of the Social Studies Award. In 2018-19 Carolyn served as project coordinator for the 17th Connecticut Flagpole preservation and re-dedication ceremony on Barlow's Knoll at Gettysburg National Military Park. This project was honored with a 2019 Award of Merit from the Connecticut League of  History Organizations (CLHO) for preservation. Her book, We Fought at Gettysburg, features first-hand accounts by the survivors of the 17th Connecticut Infantry and their experiences on the greatest battlefield of the American Civil War.