Fear and Panic: Connecticut's Colonial Witch Trial Legacy
Wednesday,

October 18
6:00 pm - 7:00 pm
Join Connecticut author Beth M. Caruso as she discusses the witch trials in colonial Connecticut. She explores certain events in Windsor and elsewhere in Connecticut that led to the indictments and deaths of at least eleven people between 1647 and 1663. Beth will also recount the process of passing Resolution HJ 34 in the Connecticut General Assembly in May 2023 to clear the names of accused witches in the state. Copies of both of Beth's books will be available for purchase and signing. Come and meet the author! She wants to meet you too!
Program takes place on site or via ZOOM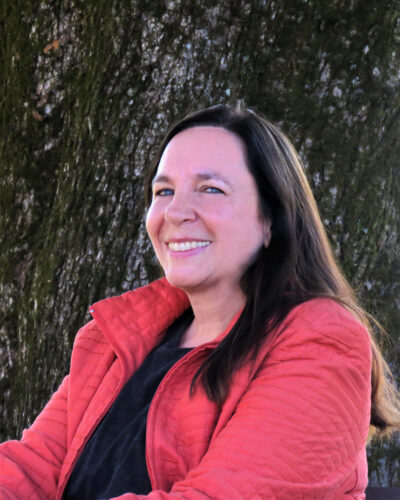 Award-winning author, Beth M Caruso, has been involved in efforts to educate the public about the Connecticut witch trials through her written work and exoneration efforts.
Beth's first historical novel is One of Windsor: The Untold Story of America's First Witch Hanging (2015), which tells the tale of Alice 'Alse' Young and the beginnings of New England's colonial witch trials. The Salty Rose: Alchemists, Witches & A Tapper In New Amsterdam (2019) won the literary prize in Genre Fiction (2020) from IPNE (Independent Publishers of New England). It explores John Winthrop the Younger's influence on stopping the witch trials in Connecticut and gives an insider's view of the takeover of the Dutch colony of New Netherland and the Hartford Witch Panic. Most recently, Beth co-authored "Between God and Satan: Thomas Thornton, Witch-Hunting, and Religious Mission in the English Atlantic World, 1647-1693." which appeared in the Fall 2022 edition of Connecticut History Review (61:2) with historian, Dr. Katherine Hermes. Her new novel, a sequel to One of Windsor, titled Between Good & Evil: Curse of the Windsor Witch's Daughter, is coming out in winter 2023-24.
Since 2015, Beth has been educating the public about the Connecticut witch trials through lectures, articles, and social media. She has been advocating for exoneration through websites and collaborations. In 2016, she co-founded CT WITCH Memorial with Tony Griego to raise awareness about the witch trials before obtaining exoneration for trial victims Alice Young and Lydia Gilbert in Windsor in 2017. She is also a co-founder of the CT Witch Trial Exoneration Project that helped to pass Resolution HJ 34 in the Connecticut General Assembly in May 2023 to acknowledge Connecticut's witch trial victims.