The Bridgeport Library Celebrates the Life and Accomplishments of our Director Emerita Helen Werner Liskov – a Women's History Month Preview
The Bridgeport Public Library honors long time Library Board of Directors member and past president Helen Liskov.
BPL Board of Directors Resolution Honoring Helen Liskov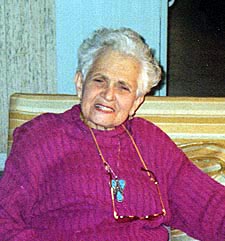 Born: 1912
Occupation: Educator and Guidance Counselor
Mrs. Liskov discusses her own school experiences and her love of teaching. She studied education at NYU and received some training in the NYC school system. Mrs. Liskov also relates her thoughts on helping disadvantaged students and the importance of parent involvement in students' education.
1997 Oral History interview: