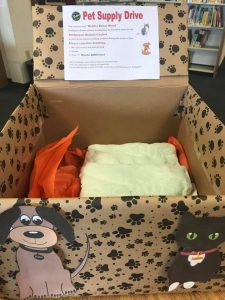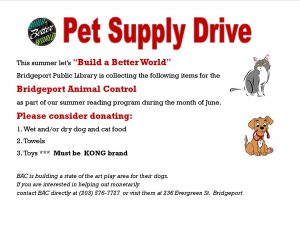 Let's help Build a Better World!
Over the course of our summer reading program we will be giving back with three community drives.
During the month of June we are asking library patrons to donate items to benefit the Bridgeport Animal Control.
Boxes will be available at all Bridgeport Library locations for drop-off. Future drives will include school supplies and diapers.
Be sure to join us on June 24 for the official kick-off of our programs with Down Home Frolic at the main library at 2:00 p.m.