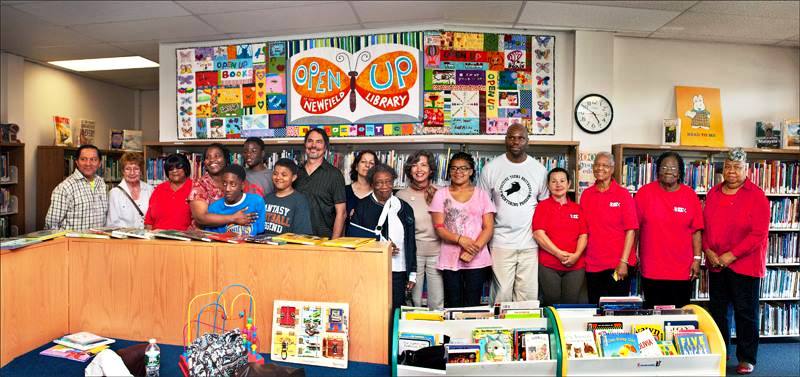 OPEN UP AT THE NEWFIELD LIBRARY

What "opens up" at the library? Quilter's Answer: Your mind! Books! The World! "Open Up" quilt designed by Lizzy Rockwell joyfully unveiled at Newfield Branch Library in Bridgeport June 7th, celebrating the 100's of awesome volunteers who had a collaborative hand in its creation. © Dennis Bradbury Photo. – with Lizzy Rockwell, Scott Hughes, Penrhyn Cook. 
This quilt is a collaborative work of art, commissioned by the Friends of the Bridgeport Library, to decorate a wall of the Newfield Branch Library in the East End of Bridgeport.
The Quilt is themed: OPEN UP AT THE NEWFIELD LIBRARY. For more info call: 203 576-7828