What you will find here are interpretations of Bridgeport history based on sources found in the department's holdings. Local authors and history enthusiasts, "Grassroots Historians," have used these materials to write articles on a variety of popular topics associated with Bridgeport history.
People like you have used the Bridgeport History Center to learn more about local history, create school projects or exhibits, produce films, write books, articles, and even novels.
The Bridgeport History Center has a rich and varied collection. Visit us and find out more.
BHC Grassroots Historians
Mary Witkowski
Mary K. Witkowski is the former Bridgeport City Historian and the Department Head of the Bridgeport History Center, Emeritus. She is the author of Bridgeport at Work, and the co-author with Bruce Williams of Bridgeport on the Sound. Mary has had a newspaper column in the Bridgeport News, a blog for the Connecticut Post, and a weekly spot on WICC. She continues to be involved in many community based activities and initiatives on local history and historic preservation.56 Article(s)
---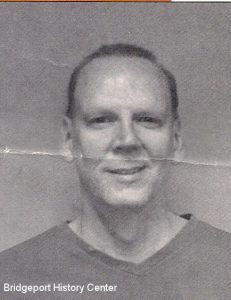 Andy Piascik
Bridgeport native Andy Piascik is an award-winning author who writes for many publications and websites. He is the author of three books the most recent of which, the novel In Motion, was published earlier this year by Sunshine Publishing. He can be reached at andypiascik@yahoo.com.14 Article(s)
---

Eric Lehman
Eric D. Lehman teaches creative writing and literature at the University of Bridgeport, and is the author of several books, including Bridgeport:
Tales from the Park City; Becoming Tom Thumb: Charles Stratton, P.T. Barnum and the Dawn of American Celebrity; Afoot in Connecticut: Journeys in Natural History; and A History of Connecticut Wine; and ; A history of Connecticut food : a proud tradition of puddings, clambakes and steamed cheeseburgers. You may contact him at elehman@bridgeport.edu.13 Article(s)
---

Steve Thornton
Steve Thornton is a retired union organizer and community activist who has led strikes and organizing campaigns in Connecticut for the past 35 years. He has trained hundreds of people in nonviolent direct action and thousands of workers to become rank and file leaders. Steve has worked to build coalitions between various groups working on economic, racial, and environmental justice. His international work includes making solidarity connections with working peoples' struggles in Havana, Belfast, Managua and Oslo. His work as an organizer is featured in Social Movements and Activists in the USA by Stephen Valocchi.6 Article(s)
---

Michael Bielawa
Michael Bielawa is a baseball historian and poet. He is the author of Bridgeport Baseball; Wicked Bridgeport; Wicked New Haven; and From Fairfield to Newfield: the Baseball Dream of Orator Jim O'Rourke. He is a Youth Services Librarian at the Bridgeport Public Library.4 Article(s)
---

Robert J Novak
Robert Novak has been studying local history for over 20 years, and is currently an independent community historian at hometownhistoryct.com. He is employed as a lieutenant in the Bridgeport Fire Department, is an officer in the Bridgeport Firefighters' Historical Society, and wrote four books including "Images of America – Bridgeport Firefighers".4 Article(s)
---

Charles Brilvitch
Charles Brilvitch is the former Bridgeport City Historian and is the foremost expert on the architectural history of the City of Bridgeport. He is the author of Walking Through History: The Seaports of Black Rock and Southport, and A History of the Golden Hill Paugussett Tribe.3 Article(s)
---
Richard Sattanni
Richard Sattanni has been a writer for over nine years. He did an editorial column entitled "Remember When" for the "Bridgeport News" and a column for "The Fairfield Independent. " He has published two books with Americastarbooks.com and recently was published by "The Senior Newsletter" of Bridgeport. He has posted numerous stories on Figment.com that readers can enjoy free of charge. Sattanni is retired and looks forward to many more writing endeavors.3 Article(s)
---
Robert Foley
Robert Foley is an independent scholar working on Bridgeport history topics. He is an advocate of preserving primary source documents and using new media to generate awareness on local history.2 Article(s)
---

Michelle Black Smith
Michelle Black Smith is a curator, cultural historian, and divinity school student. She received her Bachelor's Degree at Princeton University with a major in Art History, and her Master's Degree with Honors at S.U.N.Y. Fashion Institute of Technology with a major in Museum Studies. Black Smith has either acted as guest curator or consultant to numerous museums, arts organizations and cultural and educational institutions, including but not limited to, the Smithsonian Institution, Anacostia Museum, Cooper-Hewitt National Design Museum, Motown Historical Museum, Henry Ford Museum, Jazz Museum at 18th and Vine, Black Fashion Museum, and the Bridgeport, CT Public School system. She is a lecturer at schools and libraries, and institutions of higher learning.
Black Smith is preparing for ministry at Yale Divinity School. She resides with her family in her home town of Bridgeport, where she is a co-founder of the city's first charter elementary school.2 Article(s)
---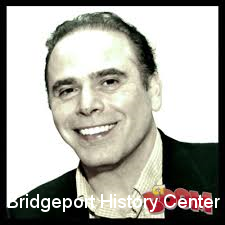 Lennie Grimaldi
Lennie Grimaldi is author of Only In Bridgeport: An Illustrated History of the Park City, now in its fourth edition. He also moderates the daily webzine www.onlyinbridgeport.com, writes biography and legacy projects on behalf of retired executives and runs a public relations company Momentum Communications www.momentumtime.com. He can be reached at lenniegrimaldi@onlyinbridgeport.com2 Article(s)
---
Chelsea Gazillo
Chelsea Gazillo is currently servicing as an AmeriCorps VISTA volunteer with the Bridgeport Food Policy Council and the Bridgeport Farmers Market Collaborative through the University of Connecticut Extension Food Justice Project. She is also a Candidate for a Masters of Art in Sustainable Development with a focus in Policy Advocacy and Analysis from SIT Graduate Institute in Brattleboro, VT. Her area of interest includes looking at the intersections of race and class within the United States Food System. She is also passionately invested in advocating for food chain workers rights and food justice.1 Article(s)
---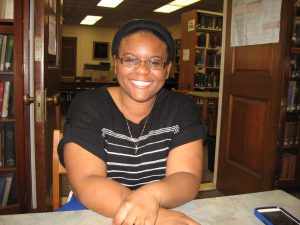 Britney Murphy
Britney Murphy is currently a PhD student at the University of Connecticut. Her area of interest is 20th Century Urban American History. In May 2017, Britney received the Connecticut Celebration 350th Scholarship from UCONN, for her research on the Mount Trashmore removal campaign.1 Article(s)
---

William Menosky
Bill Menosky is a management consultant, whose grandfather worked at the Auto-Ordnance Corporation during the war years and he was the inspiration for Bill to research and document this forgotten Bridgeport factory. Bill has also been the Secretary of the Thompson Collectors Association (www.theTCA.net) for the past twelve years.
email: wmenosky@aol.com1 Article(s)
---

David Koch
David Koch is an instructor of history at the Housatonic Community College. He has written and lectured extensively about the Civil War.1 Article(s)
---
---